A Gathering for Ceremony, Celebration
and Community
VISION DRUM CIRCLE
Please join us for this sacred time as we journey and vision through drumming, chanting, and/or movement ~ whatever moves your Spirit. All are welcome, no experience necessary. All drum types welcome. Rattles, shakers, and other instruments also welcome.
Co-Facilitators:
Kent Dorsey and Judith Roberts

Every 3rd Staturday of each month 7 pm to 9:00 pm
Sanctuary, Oakland Center For Spiritual Living
This is an ongoing open drum circle. We will meet each third Saturday of the month to explore drumming in community, honoring Earth Based traditions, Shamanic Journeywork and more.
Please Register, just to let us know how many are coming.
A "Love Offering" donation to support the OCSL facility use will be greatly appreciated.

More Information
The Oakland Center For Spiritual Living and the Center For Shamanic Healing invite you to an evening of Community Drumming and Shamanic Ritual.
This Drum Circle is a bit different from the usual Center For Shamanic Healing offerings. Bringing many traditions together, we are focused on using the beat of the circle's drums to connect to Spirit with intention.

Drum Circle Dates 2017:
Each month we meet on the 3rd Saturday
Drum Circle Format:
Opening – Evocation


Honoring the Directions & Ancestors

Intention for the circle & rounds


3 Rounds – setting intention & breathing between each round

Group Sharing

Healing Round


Thanking the Directions & Ancestors

Closing
Join Us In Sacred Circle!
Where
Oakland Center For Spiritual Living
5000 Clarewood Drive
Sanctuary
Oakland, CA 94618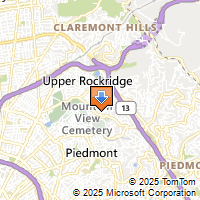 Driving Directions
Related Images: