Learn Shamanic Journeying for Self Empowerment
Last Chance to Register!

Registration Ends Sunday October 18, 2015 at Midnight!
Many have felt a calling from spirit and are awakening to make a difference in this world. If you are ready to empower yourself to live a richer and more meaningful life, to access your OWN answers to questions about your life, and to explore the invisible world in our infinite universe… Then we invite you to discover the Shamanic Journey.
Do you want to Connect to Your Inner Guidance, Wisdom, Power & Creative Potential?
Do you want a way to access the help that is always available to you from Spirit?
This class is for you if:
• You are curious about shamanic journeying
• You want to learn to journey with drumming only, without verbal guidance
• You want to further your journeying skills & practice
Learn Ancient Ways for Modern Living
In this class you will learn how to journey to non-ordinary reality to get direct spiritual guidance. This is a core shamanic skill used for many different purposes such as divining, problem solving, healing and gathering power. By using the beat of the drum, you will learn how to move into an altered state of consciousness to gain access to non-ordinary reality allowing you to receive direct spiritual guidance. This is a skill that will empower you on your path of discovery of your own medicine. This will be a fun full day of exploring and learning!
Registration: $125
Bring a Friend Special – 2 for $200 – Save $50
Preregistration Required
Registration Closes Sunday October 18,2015
When
Where
Terra's Temple
3051 Adeline Street
(Across from Ashby BART station @Adeline & Essex)
Berkeley, CA 94703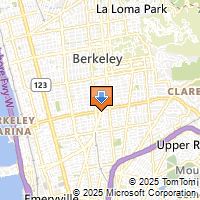 Driving Directions
Shamanic Journeying for Self Empowerment is a Co-Creation of Kent Dorsey, Center for Shamanic Healing and Girvani Leerer, PhD, The Shamanic Psychologist